USCutter has partnered with best in class financing services to offer you fast and flexible financing options to fit any size business or budget, ensuring you can get what you need to keep your business moving forward.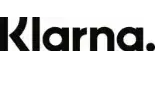 Ideal for consumers or smaller purchases for businesses.

Provides real-time automated financing options based on the price of the product(s) being purchased.

Instant approvals.

Financing up to $10,000.
Apply by selecting "Klarna" as your payment method at checkout.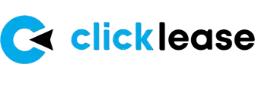 Ideal for businesses or sole proprietors.

Instant approvals for amounts from

$500-$15,000 in financing.

Choose Payment terms that fit your budget.

Equipment must be at least 80% of the total price of items being financed to qualify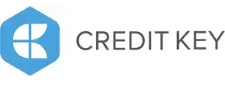 Instant approvals for a line of credit up to $50,000 with term options up to 12 months*

First 30 days always interest-free, as low as 1% per month for longer terms.

Finance items of any kind - equipment, consumables, etc.

Applying does not affect your personal credit.
---

Klarna's financing is quick and easy. On our product pages, Klarna will automatically show you the best financing option available for that price point.
It's important to note that Klarna does not approve all orders for all payment options. Klarna aims to support responsible, ethical, and sensible spending habits. Although payment options are listed, they are not always universally available. We understand that it can be frustrating to not be able to choose the payment option you prefer. However, the approval process helps Klarna responsibly offer these services to our customers. Please understand that our Customer Service and Sales team team is not able to influence which payment options are available to you.
Klarna's instant approval process has zero impact on your credit score. Klarna currently accepts all major debit and credit cards (i.e. Mastercard, Visa, AMEX, Discover). Please note, prepaid cards are not accepted.
Apply by selecting "Klarna" as your payment method at checkout.
---

Clicklease is available 24/7 so you can apply whenever it's convenient for you and it will only take three minutes of your time.
Once approved, you'll have the option to select the term that best fits your budget and, if approved for more than you request, the calculator makes it easy to see how your payments change for any additional items you decide to add to your lease.
All contracts are "Lease-to-Own," and you have the option of paying off the contract early at any time.
---

Credit Key is not a lease or financed loan, but a line of credit that allows you the flexibility to purchase equipment and supplies as needed. You can qualify for up the a $50,000 line of credit, to use and pay as needed over a 12 month term.You will have the ability to get pre-approved for a certain amount before you order.
To be eligible for Credit Key credit, you will need to:
Be an individual applying under your own name. If your business is a Sole Proprietorship you do not need to have a Federal EIN, but will have to

document some type of state registration of the business.

Owner/Signatory of business in application

Be a U.S. citizen or resident, of minimum signing age in your state of residence

Have a FICO®/credit score of 600 or above

Have a total annual business income of $40,000 or more

Provide your Social Security Number

Have a nominated bank account or debit card for repayments.
Credit Key's application process is simple and does not affect your personal credit. Credit Key does not change any setup fees. If you choose to go beyond
30 days, you can be approved as low as 1% per month. Applying for Credit Key is a "soft inquiry." This does not impact your FICO®/credit score.
---